2017 – 19

ILLUSTRATION
MARKETING
PHOTO MANIPULATION
Using the established UF brand identity, I created marketing materials for the J. W. Reitz Student Union with a reach of 50,000+ students as well as designed pieces for the President of UF.
Below is a selection of just some
of the work I created for the University.
Medal design for President Kent Fuchs to award the Presidential Service Award Winners

A Holiday Greeting Card Fit For a Top-Ten University:

The final design, chosen by the President and the First Lady,
was sent to over 500 of their friends, family, colleagues, and major donors.

Team consisted of:
Myself
Kendal Jones
Allison Vizzi
Mary Grace Burkett
Ian Childers

Our team's winning design includes a collection of University-related laser cut illustrations,
an elegant color palette, and ornamental type details alluding to the holidays.

Featured article in
"The Alligator"

Just some of the 20+ digital displays and flyers created for a variety of events hosted within the student union.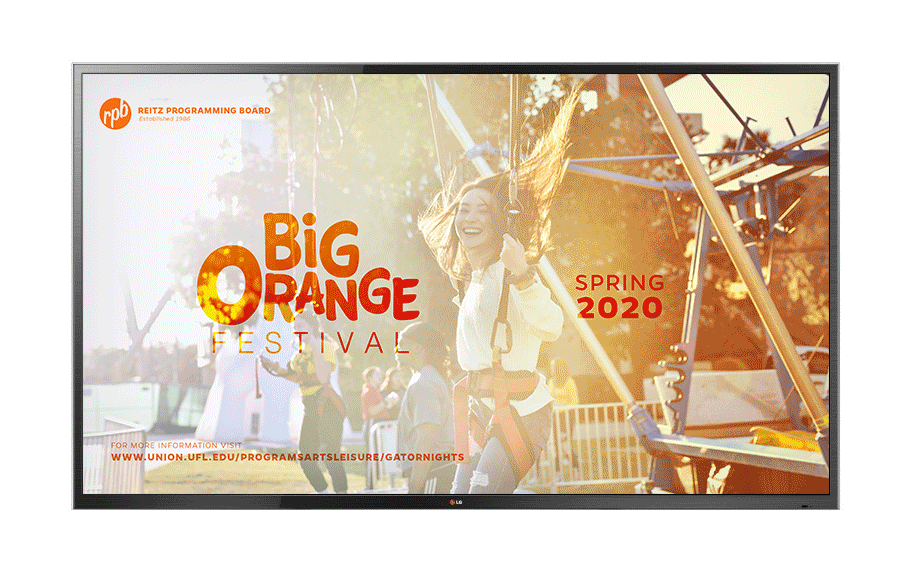 Some spreads from the 2018 -2019 Budget Proposal
Done in collaboration with Gabby Fagundez
Reitz Union Hotel brochure & Key Card


2017 Reitz Student Employee Holiday Party Invitation

Big Orange Festival is UF JW Reitz Union's annual festival that includes artists and performances.
Marketing Materials included; tshirts, tickets, stickers, displays